Implant Restoration - 3d Dentist Nobleton - Dentist in Nobleton
When a person with otherwise good oral health loses a tooth, replacing it with a dental implant is perhaps the most effective tooth replacement option available. Missing teeth can cause a host of problems, such as making chewing and speaking more difficult. The gaps left by missing teeth can also decrease the strength of your bite and make it harder to brush your teeth correctly, increasing the likelihood of incurring decay and cavities. 
Dr. Henry Wong will place a dental implant into your jawbone, underneath your gumline. The implant is constructed of titanium aluminum, which is highly durable. It's kept firmly in place as the tissues of your gums and bones grow back in, around it. And because the dental implant is placed into your tooth's root, it functions just like a natural tooth. Once your tissues have healed, an artificial tooth and dental crown are placed on top of the implant, in order to complete your new smile.
Please note that dental implants may not be a viable option for every patient. Implant restoration is best suited for people who have sufficient amounts of healthy bone and gum tissues. Our dental team will evaluate your mouth to determine if you're a good candidate for implants.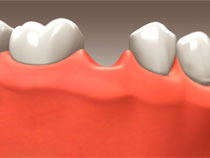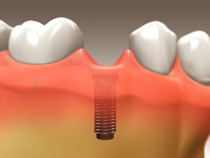 Last Updated On
2021-10-27